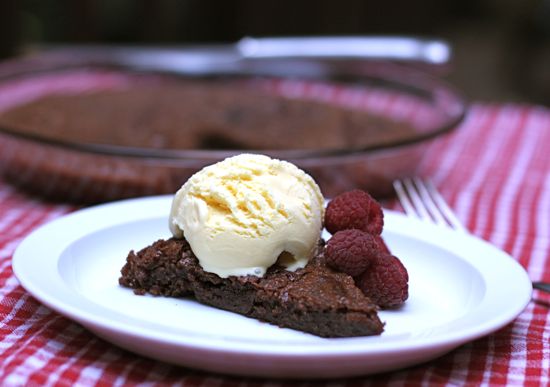 My kitchen is finished at last.  The sink is in and the stove works.  I'm in heaven.
A month isn't that long to be without a kitchen in the world of home remodeling, I know, but I felt the deprivation sorely.  Mostly, I missed my oven.    It was easy enough to boil, steam, saute and grill on the camp stove and grill, but baking was out of the question.
Or so I thought for several weeks.  Then I remembered the wonderfully easy, fudgy brownie recipe that I stumbled across in journalist Linda Ellerbee's memoir, "Take Big Bites," a few years ago.  A microwave and a toaster oven were all I needed to get my home-baked chocolate fix.