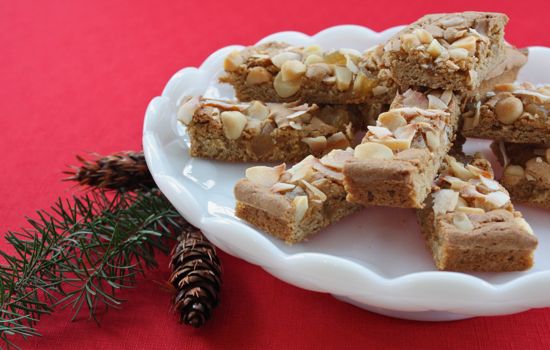 Let the baking begin!
Even people who use their ovens to store pots and pans most of the year, start pulling out their mixers and baking sheets about now.  It's cookie time and we're lucky that an early Thanksgiving gave us a little extra time to fill our freezers with homemade treats for the holidays.
I'm a self-confessed cookie addict.  When I just checked, I found 14 cookie recipes posted here in the four years I've been writing this blog.  Still, I'm always on the lookout for simple offerings that deliver irresistible flavor without a lot of fuss, especially during such a busy season.
Bar cookies are one of the best bets.  You spread them in the pan, bake, and slice when cooled.  No rolling, no cutting, no decorating. Continue reading Ladies and gentlemen, start your ovens →